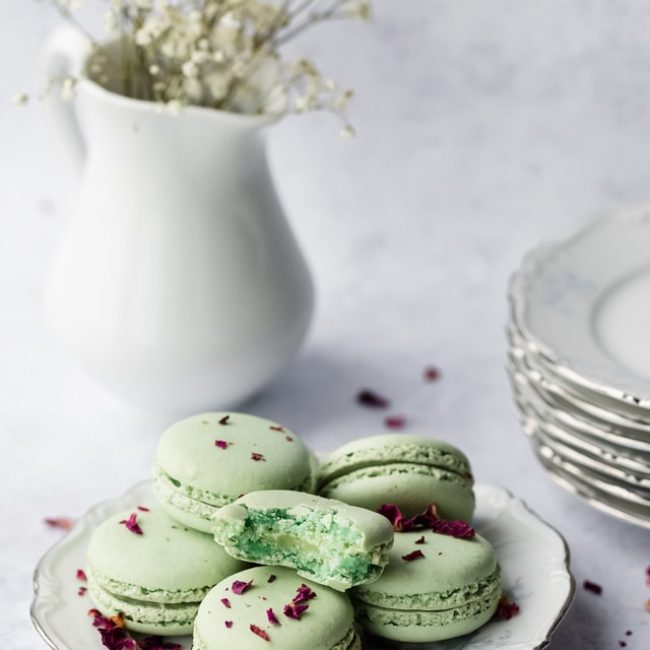 A simple hydrocolloids can do wonders to your special sweet treat!
The emerging trends, problems, new methods and alternative approaches in production, environmental concerns, market trends and newly discovered health benefits have made natural hydrocolloids of commercial relevance in food sector. The rheological and surface properties, interactions, functional properties, films and coatings, encapsulation applications of natural hydrocolloids have emerged in recent developments. These properties have found various applications of hydrocolloids to meet consumer's and food sector's sophisticated demands in different food products like: Bakery Glaze, Gelatine Replacer, Gel, Yogurt, Sugar Icing, Confectionery, Gummies, Jellies etc
Carrageenan and gum systems have been able to give a soft, flexible caramel texture when used in confections. Hydrocolloids have facilitated a softer set to improve the elasticity while stabilizing their cold flow. And also allows for a firmer set to control the cold flow.
Gums and hydrocolloids facilitates emulsification and aeration with limited viscosity. It forms a gel in the presence of calcium to stabilize aerated fillings.
Hydrocolloids and gums form a strong film with effective melting properties and produce a clear, strong and durable film with fast dissolution properties.
It eases the produce a clear, strong and durable film with fast dissolution properties. They are used to stabilize emulsions, suspensions, foams, and proteins, to inhibit ice and sugar crystals in confectioneries.
Gelled Candies & Fruit Chews
In high sugar systems such as gelled candies and glazes in
confectionery, Agar has een extensively used,
 It aids to holds water therefore reducing the tendency of the glaze to chip, crack, or weep

Reduce sugar crystallization. 

Properties like opacity, mouth feel and taste also depend on the hydrocolloid used.
Gelatin is a commonly used gelling agent in many confectionery gel (CG) products such as gummy candies. 
The gelation and stability of gelatin gummy network can contribute to the differences in texture and stability of gummies during processing and storage.
Incorporating hydrocolloids, into the gelatin gummy showed synergistic effect on the gel network due to the nature of hydrocolloids.
The market for Confectionary continues to grow as consumers around the world enjoy its satisfying taste and nutrition. 
Acacia (also known as Gum Arabic) has proven to be the gold standard in panned candies and chewing gum. 
Used for strengthening texture and film formation and for binding nuts, malt balls, chocolate candies.
Why are hydrocolloids essential in confectionary products?
Hydrocolloids are used as stabilizers, thickening and gelling agent in confectionery, to improve its integral properties like texture, stability and mouthfeel qualities. They also provide the shiny finish on a pastry or tart, and for binding a coating on the surface of candies.
Hydrocolloids used as stabilizers in confectionaries are?
Hydrocolloids that are usually used  and have found to be helpful for the purpose of thickening and stabilizing in confectionary products are Tamarind polysaccharide/ Xyloglucan, xanthan, guar gum, locust bean.  
What are the advantages of using hydrocolloids in confectionary products?
Give desirable mouthfeel, that are non sticky to teeth.

Easily fuse with starch and prevent dryind shrinkage of the products.

Provides high mobility products, makes them easy to mold and demold.

Highly cost effective, and 100% vegan.

Good replacement for animal derived gelatin used in confectionary.

 
Guarsar 501 (High viscosity, fast hydrating fine mesh)
Guarsar 351 (medium high viscosity fine mesh)
Guarsar F01 (Low viscosity, perhydrates Guar and odourless)