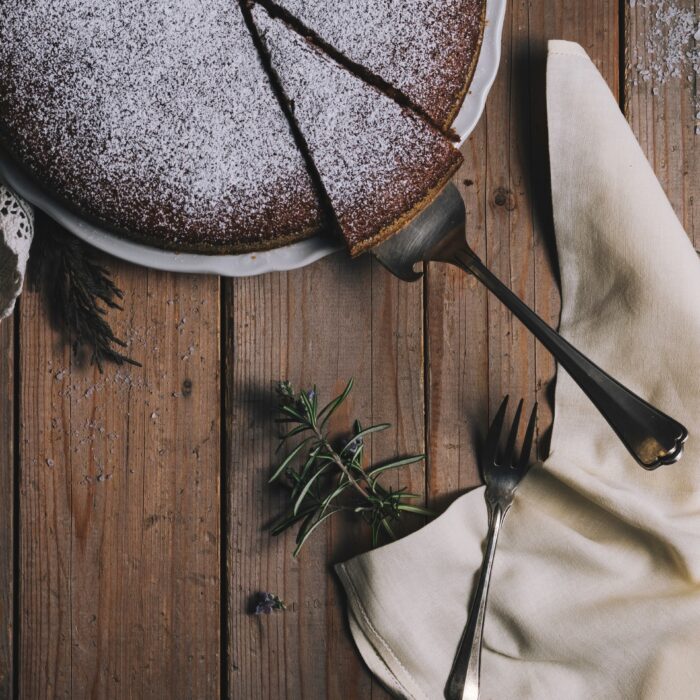 BAKE IT RIGHT, BY ADDING A RIGHT HYDROCOLLOID!
There has been extensive use of gums and hydrocolloids in the bakery industry, these compounds aid to improve their texture properties and moisture retention, to retard starch retrogradation, and to enhance the overall quality of the products during storage. Since recent times, some hydrocolloids are being used due to their polymeric structure as fat replacers to get low calorie products for the health conscious and for substituting gluten in the formulation of gluten-free breads abiding to the current market demands.
SARDA provides food grade gums and hydrocolloids of premium and unparalleled quality in the industry.
Gums being complex carbohydrate molecules have the ability to bind water and form gels at low concentration. These carbohydrates are often associated with proteins and minerals in their structure and helps in binding bars and syrups. 
The enhancements associated to the use of hydrocolloids in bread
making has an improving effect on all the parameters tested such as
specific volume index, width and height ratio, and crumb hardness;
along with good sensory properties for visual appearance, aroma,
flavour, crunchiness and overall acceptability of the bread.
High-quality cakes and muffins have various attributes, including high volume, uniform crumb structure, tenderness, shelf life, and tolerance to staling. The quality of finished cakes and muffins is significantly influenced by the addition of gums that affect these properties.
Gums and hydrocolloids are used to increases the sticking capacity of seeds, grains and other challenging toppings to breads and buns and helps in adhering spices and toppings on to them.
Serves as an egg wash replacement to add gloss for vegan bakery products.
The major objective in frozen dough is to reduce ice crystallization and recrystallization by incorporating hydrophilic gums such as carboxy methyl cellulose (CMC), kappa carrageenan (κ-carrageenan), and guar gum
Various gluten-free formulations have applied gums or hydrocolloids to mimic the viscoelastic properties of gluten for better crumb structure, firmness and cohesiveness. Xanthan, guar, k-carrageenan, and the water-soluble polysaccharides like psyllium husk powder providing a range of functional properties.
Hydrocolloids stabilizes emulsions, such as bakery fillings containing suspended fruits pie fillings and table jellies. Hydrocolloids are among the most versatile and utilized ingredients available in food and beverage industry.
They present a unique opportunity to improve texture and flavor and imparts high viscosity at low concentrations and enables pastes and creams to hold their shape at best.
Hydrocolloids can be added in tortilla formulations to extend the product's shelf life and improve texture while increasing its nutritional content.
For corn and flour tortilla manufacturers and developers, the use of guar gum is important to managing moisture because flour tortillas are so thin, they can dry out easily and lose their textural properties.
Use of gums and hydrocolloids in bakery industry
Food hydrocolloids are high-molecular weight water soluble biopolymers used as functional ingredients in the food industry. In the baked goods, hydrocolloids have been used for reducing the staling and for improving the quality of the fresh products. They minimize the negative effects of the freezing on bakery products.
What properties of hydrocolloids are beneficial to food industry?
 Hydrocolloids are used for their thickening, gelation, emulsifying and steadiness properties. They aim at providing increased bread volume, better texture, prolong freshness of bakery products and lower physical damage caused by ice particles during storage. Various gluten-free formulations have applied them to mimic the viscoelastic properties of gluten.
What grades of GUMS formulated by us can be used in bakery industry?
For improving the characteristics of bakery products, SARDA offers three grades of guar gum namely 
Guarsar 501 (High viscosity, fast hydrating fine mesh)
Guarsar 351 (medium high viscosity fine mesh)
Guarsar F01 (Low viscosity, perhydrates Guar and odourless)
What make us different in the market space from others?
Having been serving the world with speciality hydrocolloids for more than 50 years and being the pioneers of its domain, Sarda Group companies produce various plant-derived gums of superior quality that make us truly the hydrocolloid expert. We provide solutions for Food, Feed and Industrial applications all over the world.